BetaFPV 0802SE 19.5/23k KV
Popis
0802SE Brushless Motors is a lightweight of only 1.8g/pc for 1S whoop drones. It ensures excellent performance of power and thrust and makes the perfect dynamic balance, providing flexibility and longer flying time for drones.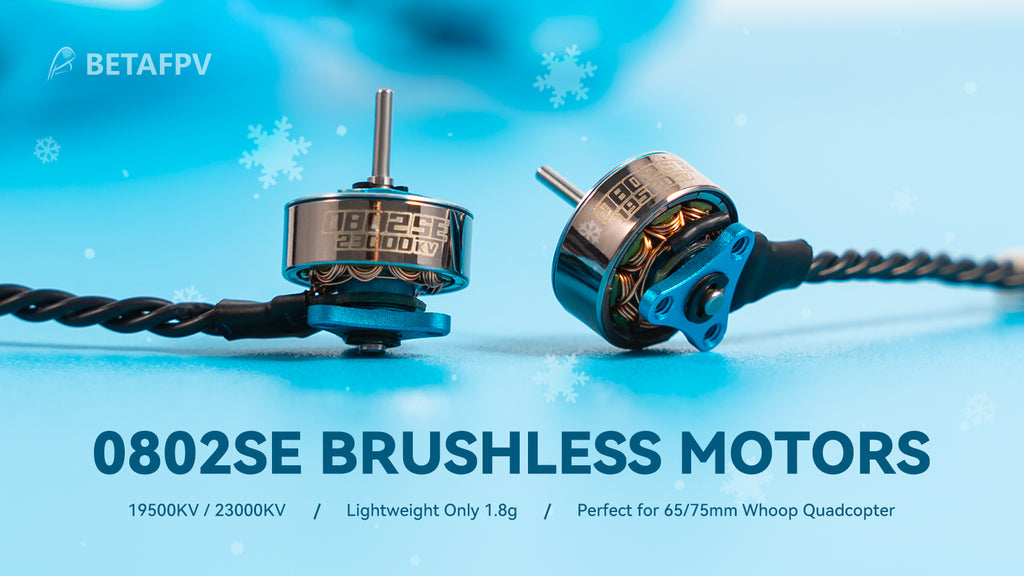 Bullet Point
0802SE 19500KV/23000KV Brushless Motors (2022 version) come with a completely new look. The whole motors are silver in the air, looking very bright.

0802SE Motor makes the perfect dynamic balance, which gives the drone more flexibility and longer flying time. With its lightweight of 1.8g/pc, it is ideal for the weight-sensitive 65mm brushless whoop drone.

19500KV and 23000KV options greatly meet the pilots' needs for different flying purposes. The 23000KV motors which provide more punch on the throttle with higher KV value are suitable for indoor FPV racing, making aggressive flying come true.

Lead wire is soldered to the PCB, allowing you to repair it easier once disconnected.
Specifikace
Item: 0802SE 19500KV brushless motor
Weight: 1.83g/pc (19500KV) / 1.80g/pc (23000KV)
KV: 19500KV/23000KV
Color: Black/Ice Blue
Shaft length: 5mm
Shaft diameter: 1mm
Hole distance: 6.6mm
Motor Mount Holes: M1.4
Input Voltage: 1S
Cables: 35mm long, 30AWG cables
Dimensions: 10.5*10.5*13.6mm, 10.5*10.5*13.8mm(2022 version)
Bearings: B

rass Bushings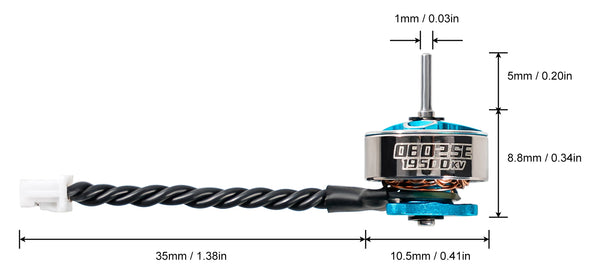 19500KV or 23000KV Motors
Choose 0802SE 19500KV or 23000KV motors. The 0802SE 19500KV motors have a better performance in efficiency and flying endurance. With higher RPM (revolutions per minute), the 0802SE 23000KV requires less throttle for the stronger thrust that has a faster response time, improving the speed of the whoop drone, suitable for aggressive indoor FPV racing. For pilots who fly 65/75mm whoop drones with 19500KV motors, it is a good choice to upgrade motors to 23000KV.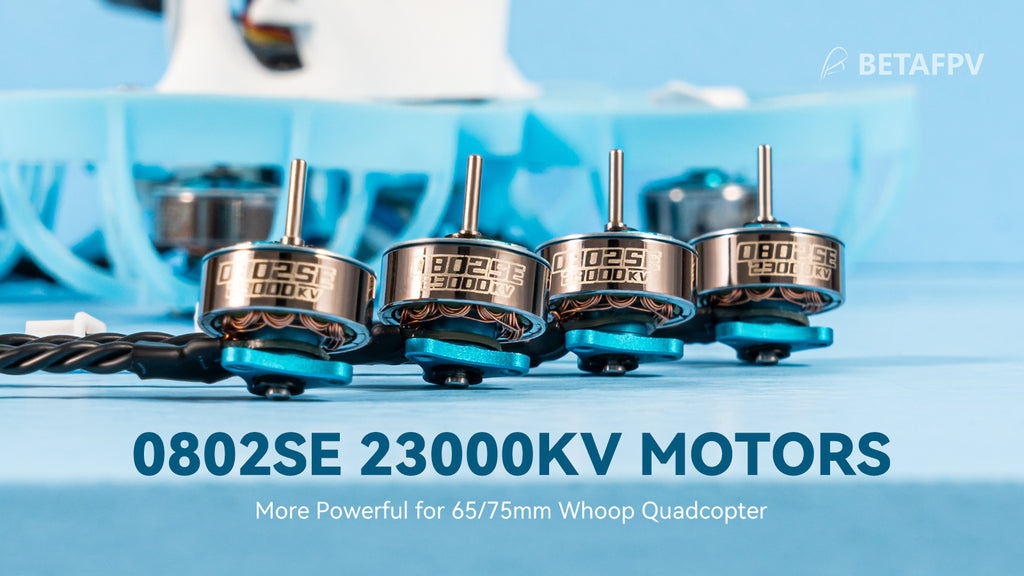 Recommended Parts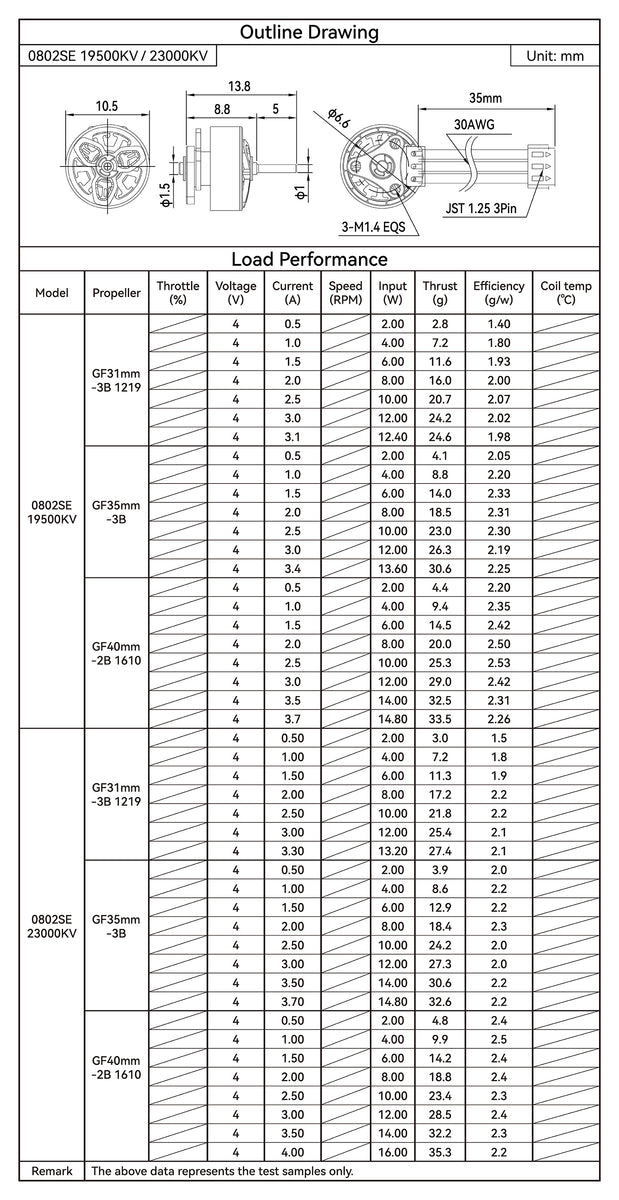 uvedená cena je za 1ks motoru.